For my graduation project I created an interactive multimedia installation for BrabantKennis' exploration of the seven deadly sins, and to be displayed at the seven deadly sins event at the DOMUSDELA church. BrabantKennis is an organization that explores the future of Noord-Brabant in their own way with political and professional individuals as their demographic. There is a necessity to make individuals aware of the current trends (in Noord-Brabant) and to see how we can use that to reflect on our society. The seven deadly sins can be used to hold up a mirror to ourselves and help us to not only learn from our past, but also to look towards the future. 
The challenge for this project was to explore and research how the sin of pride could motivate the target demographic to think about the future of Noord-Brabant, and indirectly the implications for themselves. This was accomplished by creating a speculative social experiment that takes a critical look at our interaction with technology. Due to COVID-19 restrictions the installation could unfortunately not be presented at the DOMUSDELA, as it was opted to do the event online.
A project video can be found here.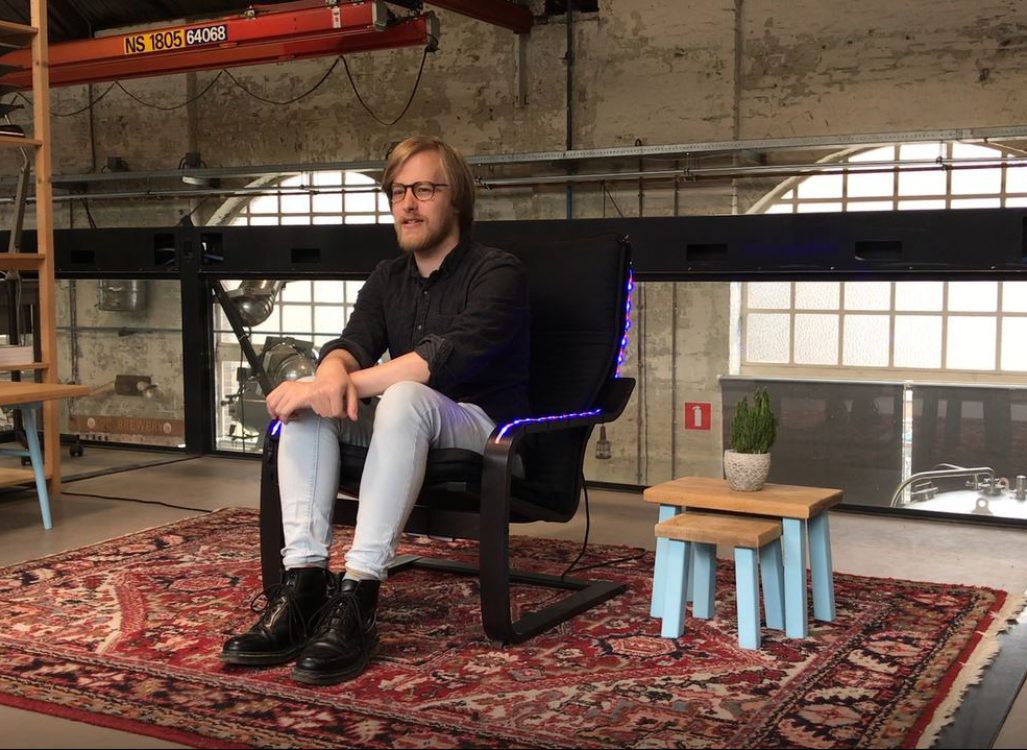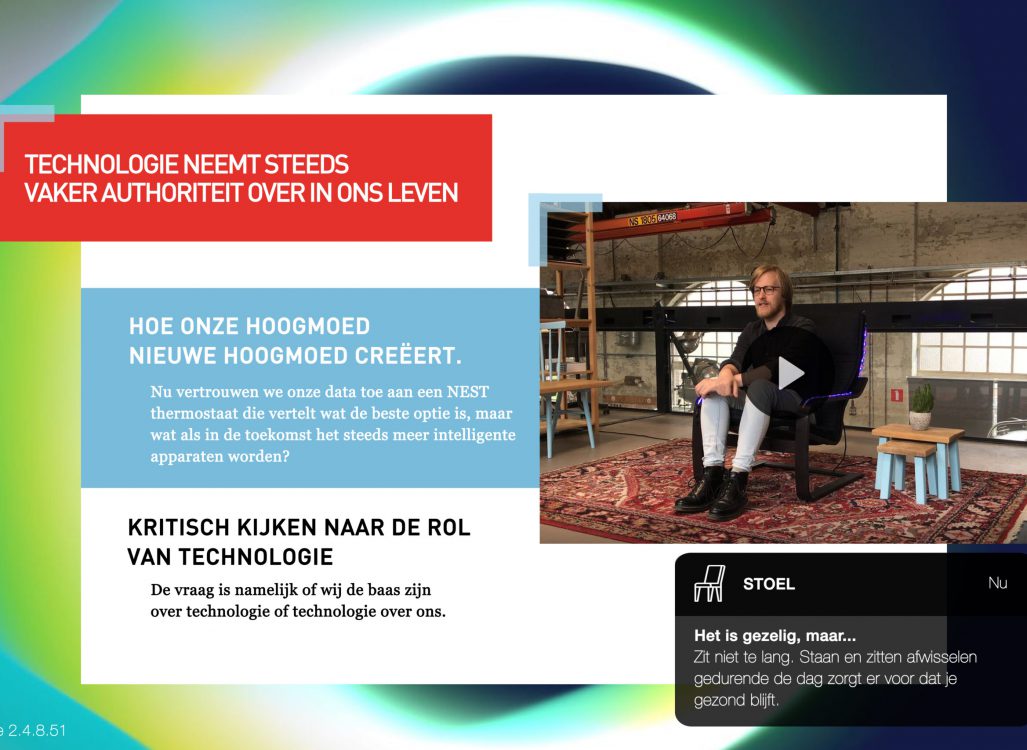 The complete final design result  and complete research exploration  are also available as pdf.
In the first phase of this project I started by exploring the seven deadly sins, researching spatial installations and storytelling and conducted ten in-depth interviews. I made several sketches, read books, played relevant games, made moodboards, went to art museums and so forth. This gave me a good base to start with sketching and prototyping for the final installation. An important aspect was how something as big as the seven deadly sins could be made tangible and exciting for the demographic while also keeping mind the purpose of the project. I kept iterating through research by design, and different ideas and prototypes for different sins were by making sketches, paper and 3D prototypes and more. By using everyday objects/locations and alienating them it would bring the concept insides people own's houses so to speak, making it more confronting. To make the concept even more palpable I decided to focus on one of the most simple non technological objects, a chair. 
I created more prototypes with real chairs and also did experiments on the streets to see how real people would interact with a talking chair for example. Besides the design of the chair I also looked into audio and visual aspects for the chair, and other multimedia objects to enhance the chair.  An interactive screen was developed, and coded, to response to individuals interacting with the chair, and a souvenir was created to act as a tangible reminder of the experience and chance to reflect at home. Through the whole process one of the most important aspects was that I kept testing with individuals to see how they would react and adjust my design based on results.
The final design consisted of a chair with lightstrips and hidden audio elements, a coded responsive screen interface and a card with audio jack acting as a souvenir.